"Garden City is full of great professional teachers who know how to teach and assess students."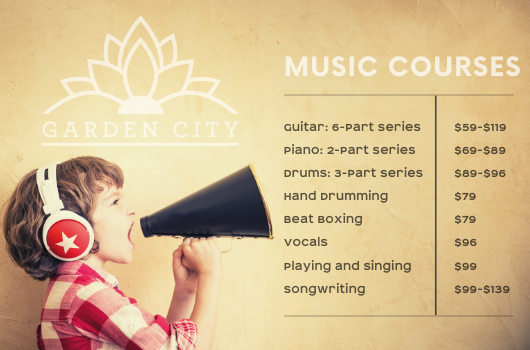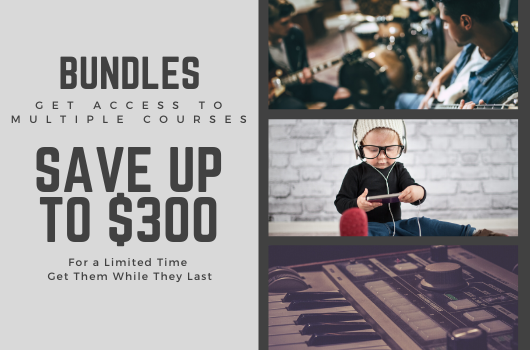 CUTTING YOUR COSTS 70%-90%
Our courses provide condensed and self-paced learning. They are jam-packed with resources that students in regular one-on-one private lessons, or school environments, learn in 6-months to 2-years. You'll learn it all in 8-10 weeks.
All our courses are complete with video/audio, FREE ebooks, music, fillable PDF's, assignments & projects, discussion & collaborative community forums for creating together (monitored for your safety), and much more.
EVERY COURSE GIVES YOU ACCESS TO
~ Discounted Professor Credits—Receive Grading, Input, and Assistance on All Your Coursework.
~ Hundreds of dollars in Free Ebooks.
~ The Ability to Launch Your Own Course & Showcase Your Work With Us.
~ The Potential to Gain College Credit Through Our Growing List of Accredited Partners.
~ Our 30-Day Money Back Guarantee (no questions asked).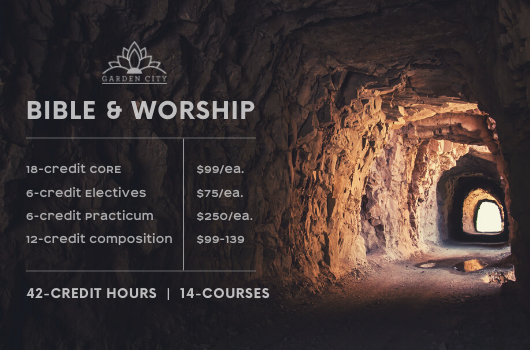 LIVING WORSHIP COLLECTIVE
We've assembled over 25+ years of collegiate, pastoral, creative, and multi-cultural learning into a 42-Credit Hour Program that studies a diversity of subjects in theology, bible, and worship. You won't find a program this unique anywhere.
Every Single One of Our Courses ...
... is available in a "slimmed down" version for only $60. Learn More